The Incredible Journey of BigBert
Atlas Copco
Compressed air is everywhere
The Briefing
Amongst other things, the multinational corporation Atlas Copco produces industrial compressors. In fact, it's one of their flagship products. However, not even B2B audiences are aware of the power of compressed air. So Atlas Copco asked for an original, funny, passionate film showing real clients using compressors in various industry sectors to inflate their awareness.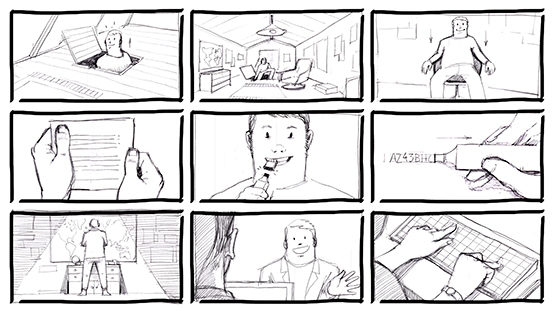 The story we wanted to tell
We created the character BigBert, a passionate employee, who goes on a round-the-world trip to find all the compressors he has ever made and see how they are being used. He gets more than he bargained for on his travels and his surprising candour endears him to others.
We made an actual film lasting ten minutes where most of the action was shot in the real settings of Atlas Copco's clients. Additional scenes were shot in decors built from scratch.
Awards
Cannes Corporate
Medias and TV awards
Gold Dolphin
Communication Marketing – B2B
Black edition Dolphin
Best script
Belgian Corporate

Video Festival
Deauville

Green Awards
We wanted to create a likeable character who has unusual experiences while placing our client's products at the center of the story. In turned out to be a real road movie.
Laurent Stine, Director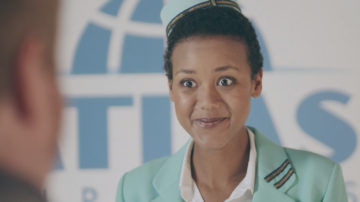 Shooting
We wrote a series of scenes in various settings: inside the factory, at BigBert's house, and to introduce each new location. The scenes involving Atlas Copco's real clients were written in advance, but since we hadn't seen the actual setting before filming, the scripts were adjusted on location. We had to be incredibly quick-thinking to adapt the script at the last minute as well as forward-thinking to ensure the fluidity of the narrative further down the line.
Postproduction
In post-production, we adapted material we had previously filmed on greenkey to integrate BigBert into new settings: into outer-space, for example, and onto the plates at the pottery. For the sequence in space, we shot using more primitive methods: in a hotel room using two smartphones for lighting.
We also created the photos of BigBert on his travels by mixing studio shots with photos provided by the companies themselves. These photos can be seen on the travel itinerary that Bigbert creates on his attic wall.
Broadcast
The film was shown on all Atlas Copco's social media outlets, generating a lot of positive reactions including nearly 25,000 views on YouTube.
All Films