Lisa's story
The Saint-Luc Foundation
Fundraising campaign for medical research.
The Briefing
Every two years, the Saint-Luc Foundation organizes a fundraising event to finance research projects for the Saint-Luc University Clinics in Brussels. This year, the aim was to raise over one and a half million euros to finance the digitisation of slides in anatomical pathology.
The aim of the film is not only to present the project to be funded, but also to convince major donors of the medical relevance of the project. To achieve this, it needs to create an emotion that will raise the awareness of the target group.
The story we wanted to tell
We wanted to tell a true story about a patient in the clinics whose prognosis could have been affected by slide digitisation . We wanted it to be a real testimony that immerses the viewer in medical reality.
I wanted the framing, lighting and colours to convey the same emotions as Lisa's words.
Laurent Stine, Film Director.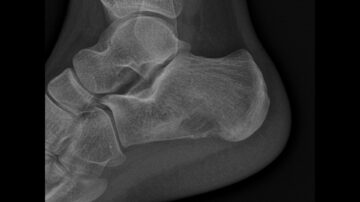 The creative process
The starting point of the film was Lisa's real story. From the moment we met, it was obvious that she could tell her own story. And to bring it to life for the viewer, we decided to put it into images as a fictional documentary. We reconstructed all the scenes as Lisa told them to us. We added several metaphorical sequences that are like visual tableaux that express emotions and strong moments of the story.
Post-Production
The story is told by Lisa, on camera. We mix two image formats: 16:9 for the present and 4:3 for the past. The 4:3 framing allows us to accentuate the documentary look. The use of metaphorical sequences generates narrative pauses accentuated by the sound design. This allows us to create a rhythm to the story and to avoid an overly televised narrative.
Broadcast
The first broadcast was for the fundraising gala. The film was then broadcast on the various online communication channels of the Foundation and the Cliniques Universitaires Saint-Luc. The film aroused real emotion during its broadcast and contributed significantly to the success of the fundraising campaign.
All Films