Energy consumption is finally in your hands
The Briefing
Power to the people. Engie Electrabel does more than supply energy. It also provides tools that enable people to manage their consumption. The boxx product helps them understand more, and therefore consume energy more intelligently. So Engie Electrabel came to us for a film that showed the various features of boxx in a dynamic and informative way.
The story we wanted to tell
We wrote a script that talks to a variety of user profiles in order to appeal to a large audience. Each character was shot in their home environment where boxx has been installed. We then filmed several scenes showing the different ways boxx can be used.
The big challenge in this film was the deadline. We had to produce the whole thing in less than a month. We had to cast 16 people, 10 decors, shoot in a swimming pool, in a street, cellars and more...
Valentine de Wouters, producer.
Shooting
Because of the tight schedule we limited the amount of decors. We filmed in only two separate houses but created several sets within these houses by adjusting the decoration and lighting. We saved time by not having to transfer the crew and equipment.
Postproduction
We used green screens on-set and then added boxx screens and their activity in post- production. We used the same process for the smartphone screens. This strategy avoided any errors being displayed on the devices and saved shooting time since we no longer needed to film in more than one language.
It did mean that we had to work very precisely in terms of camera movements and preserving the correct filters and reflections as well as ensuring that the actors would click in the right places.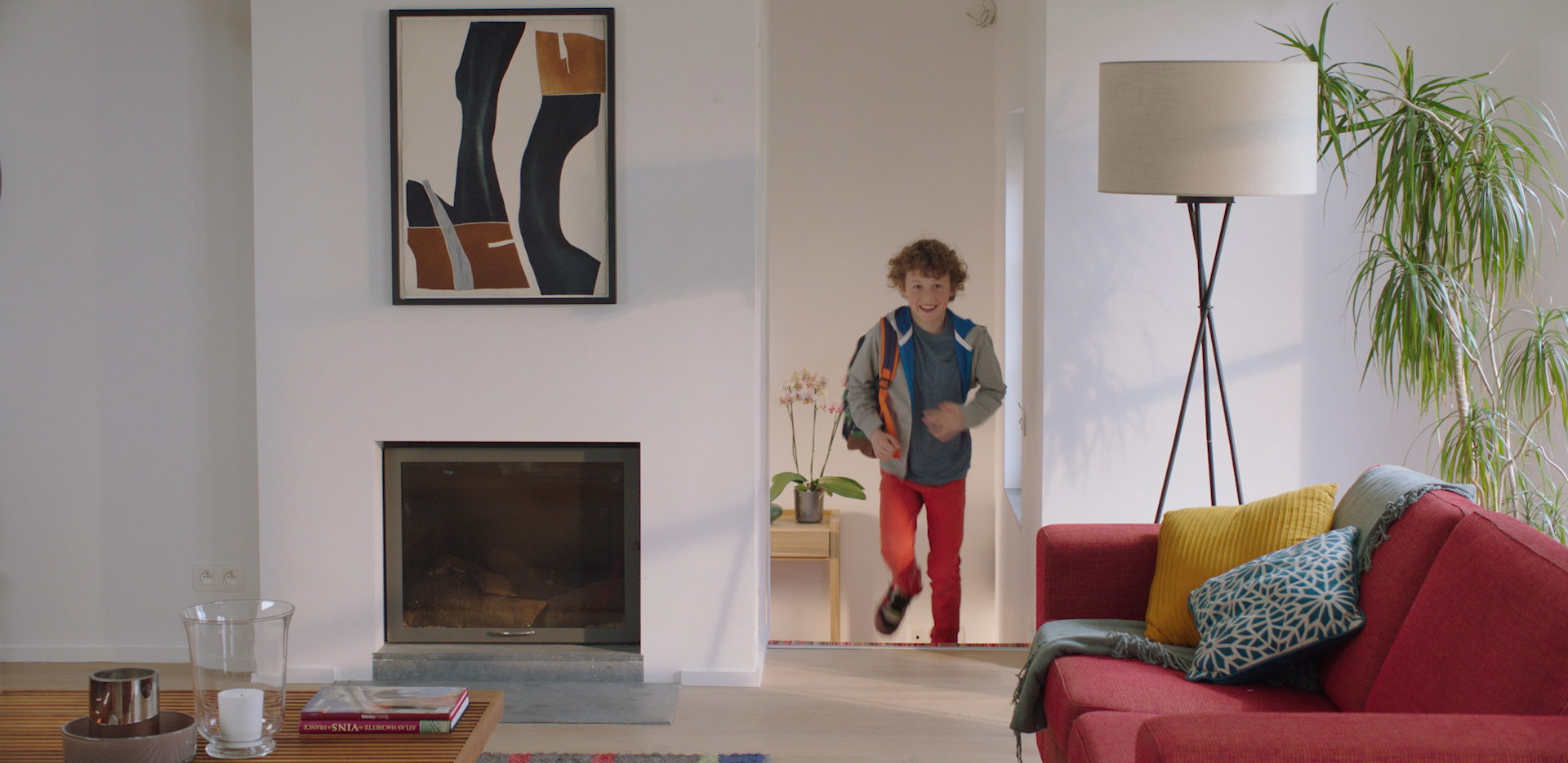 Broadcast
In addition to the long version, three short versions and a 15-second teaser were produced to be shared on social networks.
All Films