It's time to disconnect from your work
The Briefing
To mark World Mental Health Day, Elia Group commissioned us to produce an animation on best practice in disconnection.
The story we wanted to tell
We based the film on the results of an international university study which suggests various techniques for disconnecting after a day's work. The aim of the film is to provide tips and tricks on how to preserve your mental health and help you recharge your batteries for the day ahead.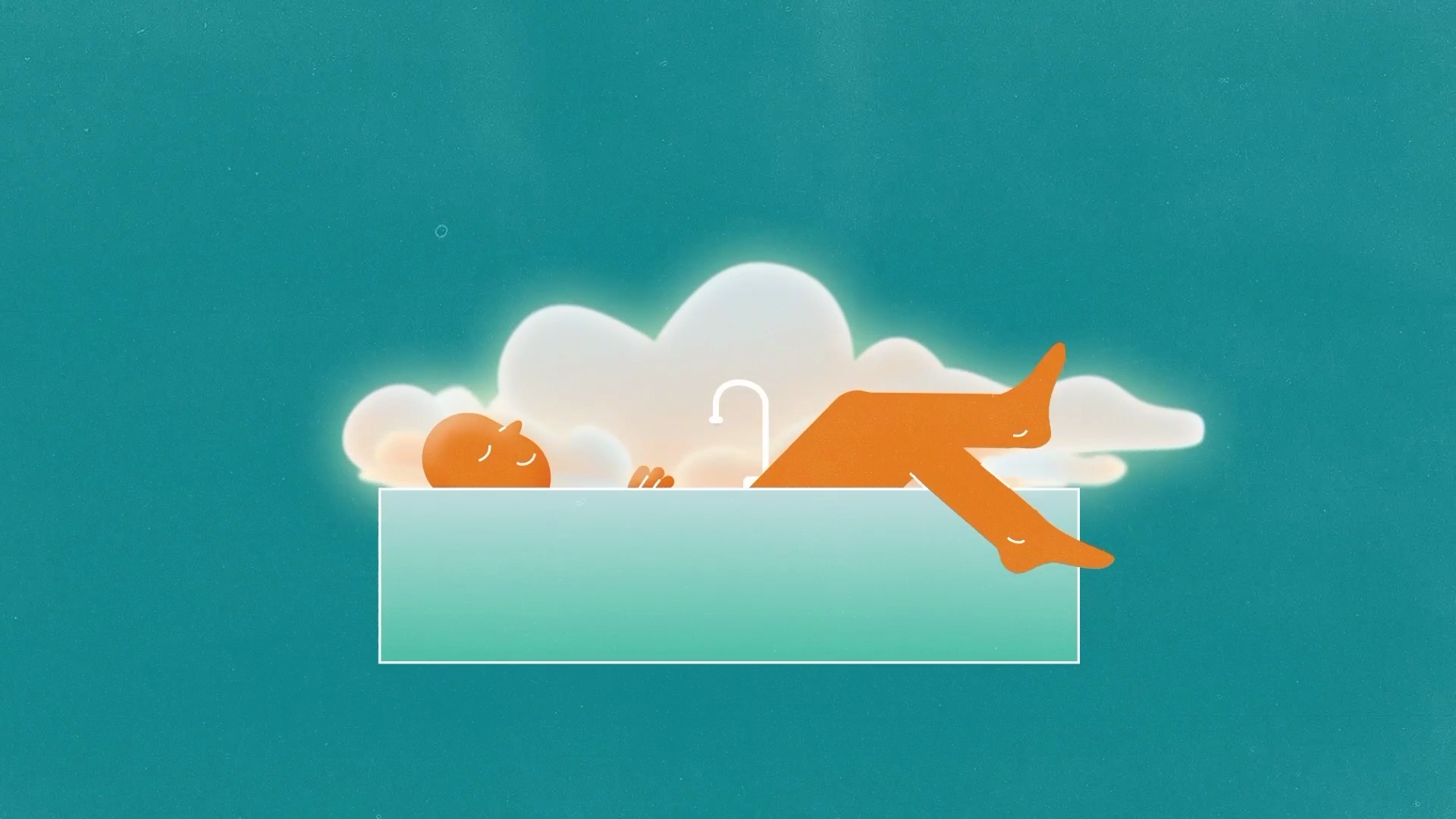 I always take great pleasure in developing a graphic universe that contributes to the understanding of messages.
Chloë Chapel, Motion Designer.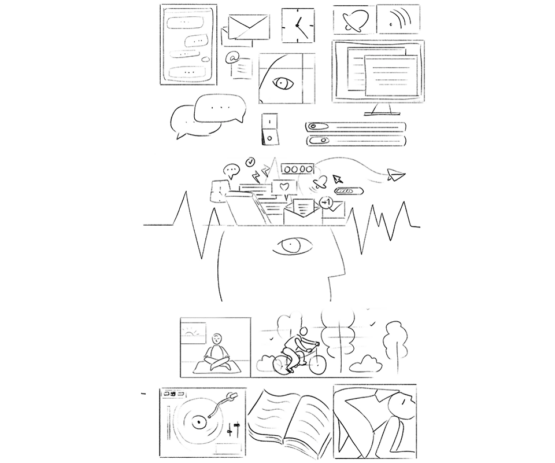 The creative process
The starting point for this type of film is always copy. The text read by the voice-over serves as a guide for developing a storyboard. This storyboard describes box by box how each idea will be visualized. This storyboard already gives a first graphic approach. Because even if it's a pencil sketch, the stylistic intentions are already there. Once this has been validated, we move on to the production of the various visuals.
Production
In this type of film, the graphic style contributes to the narrative. It also delivers visual emotions, and the animation of the various elements adds meaning. If we see the character's head decomposing, this expresses the decomposition of a mind overwhelmed by negative thoughts.
We also design this graphic so that it can be animated in an enriching way: the elements that make up an image can easily be broken down and recomposed into other concepts. Transitions between sequences are anticipated and also help to generate meaning.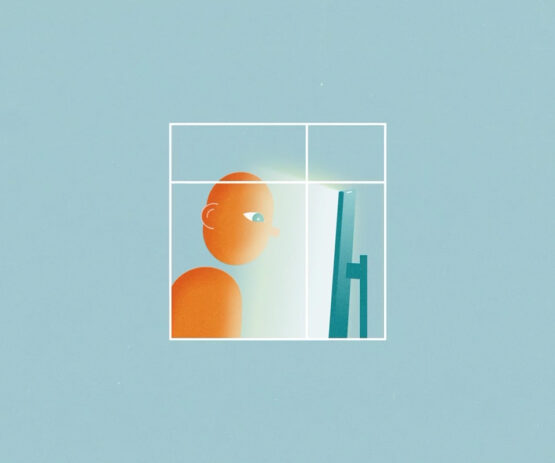 Broadcast
The first use of the film was its broadcast on the various Elia Group networks on World Mental Health Day. As Elia Group operates in several countries, the film was produced in English, French, Dutch and German. The film also forms part of the company's HR tools.
All Animations