Coudenberg Palace
The Coudenberg Museum
How to visit a palace that doesn't exist?
The Briefing
The Coudenberg museum lies directly below the Place Royale in Brussels. In the 11th century, this was actually one of Europe's most prestigious palaces .
Sadly, this magnificent building was almost completely destroyed by a fire in 1731. All that remain are vast underground galleries. The Coudenberg Museum asked DoubleDouble to create two introductory films for their visitors: one for the underground remains of the former palace, and one for the museum itself.
The story we wanted to tell
Working for museums is such a joy. It's like building a time-machine. Like most museums, The Coudenberg has an incredible story to tell. Our job was to help visitors visualize that story, in a truthful and yet captivating way.
One can get lost in a painting just by looking at it. By giving depth to these images, we rendered them more "real". It truly makes a difference in terms of immersing the viewer in the narrative.
Rafael, Art Director.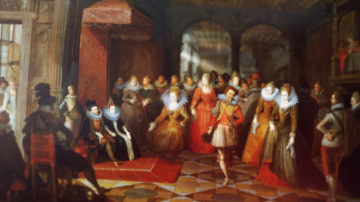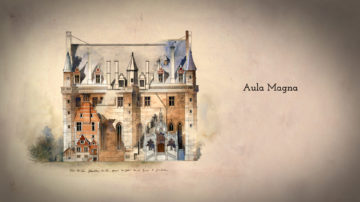 The creative process
Our greatest challenge was the absence of any filmed material or pictures from the archives. Our solution was to work with paintings and bring them to life. We did this by dividing the paintings into separate layers which we later animated. We used a parallax effect to give the work depth.
We also reworked the existing 3D models to give a more complete picture of the original palace. These different production techniques allowed us to produce a film that is both educational and captivating.
Broadcast
These films are currently shown in the museum every day, from its opening until closing time. In fact, they greet every visitor as they start their tour – you really cannot miss them.
All Animations